Digitalisation
Enhancing value across our asset base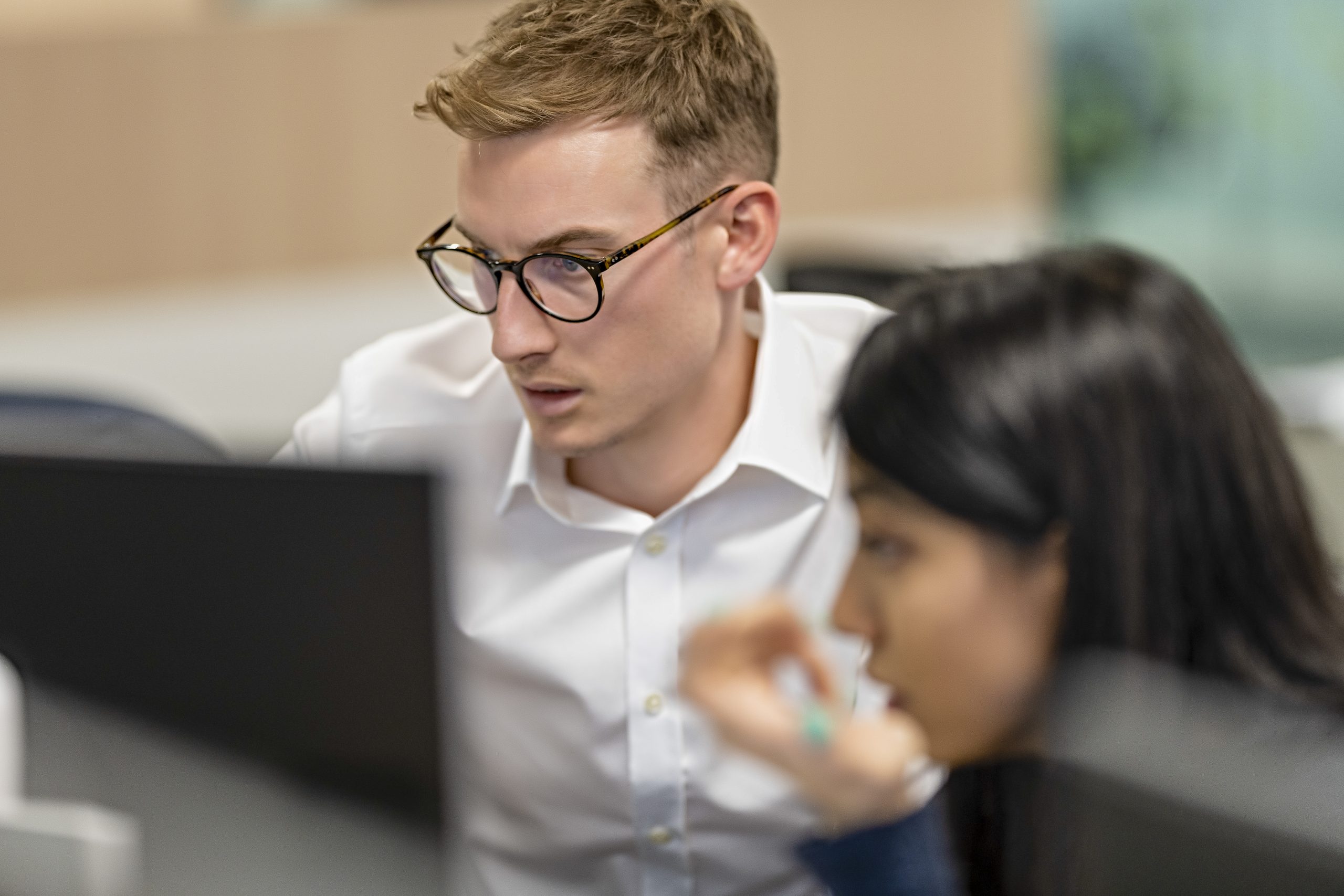 The digitalisation of our asset management activity is helping to preserve and enhance value across our many assets under management – improving the efficiency of data collection and generating valuable insights and best practice. It's also helping us to engage effectively with key strategic partners, helping to drive better collaboration, with greater transparency and shared learning.
Improving efficiency & quality
Our digitalisation strategy has driven both efficiencies and quality improvements to our business operations, by standardising processes and enabling more informed decision-making. Our embedded end-to-end proprietary platform has connected all our business functions across multiple geographies and delivered significant time savings, allowing our people to focus on more value-adding activity. Moreover, with high-quality data and sophisticated analytics, we're able to make better informed decisions, more quickly, across our entire portfolio. 130+

assets with standardised data collection

500+

users can be communicated with
Enabling collaboration & communication
Our bespoke asset portal has enabled us to standardise large-scale reporting and data collation on over 130 assets. This centralised data facilitates onward reporting and helps us to identify macro trends, risks, and opportunities. Additionally, by expanding the portal to incorporate a digital Knowledge Centre, we've been able to harness the extensive experience within InfraRed and across our external network of partners, management services providers, and subcontractors. The Knowledge Centre captures best practices and lessons learned, as well as regulatory and market changes, all of which can be communicated on a large scale with immediate effect to over 500 users. This is complemented by our project database, which tracks the history and evolution of our portfolio from acquisition through to disposal, ensuring the retention of institutional knowledge over the life of our projects.
Driving value across our portfolio
The data captured within our digital portal has delivered tangible value in a multitude of ways. For example, it has helped us to better understand our lifecycle costs across our portfolio at both a macro and micro level – tracking performance and risk across our assets and allowing us to identify projects where value could be driven by refining lifecycle delivery plans.
Our digitalisation strategy also underpins our approach to sustainability, helping us to tackle climate change and actively decarbonise our assets. For example, we use our systems to undertake our annual portfolio-wide Environmental, Social and Governance (ESG) and Greenhouse Gas (GHG) surveys in a well-coordinated, consistent and efficient way. We use this to inform our annual Sustainability Report and to support our work on the Net Zero Asset Managers initiative and the Task Force on Climate-related Financial Disclosures. Moreover, this approach enables us to participate credibly in key stakeholder forums such as the Infrastructure and Projects Authority (IPA) Net Zero Working Group as well as to be assessed by the Principles of Responsible Investment (PRI), which awarded us the highest possible rating (five-stars) in 2021*.
"As risks emerge and evolve, digitalisation provides a foundation for us to make more informed decision-making and to better respond to dynamic market situations."
* Principles for Responsible Investment ("PRI") ratings are based on following a set of Principles, including incorporating ESG issues into investment analysis, decision-making processes and ownership policies. More information is available at  https://www.unpri.org/about-the-pri