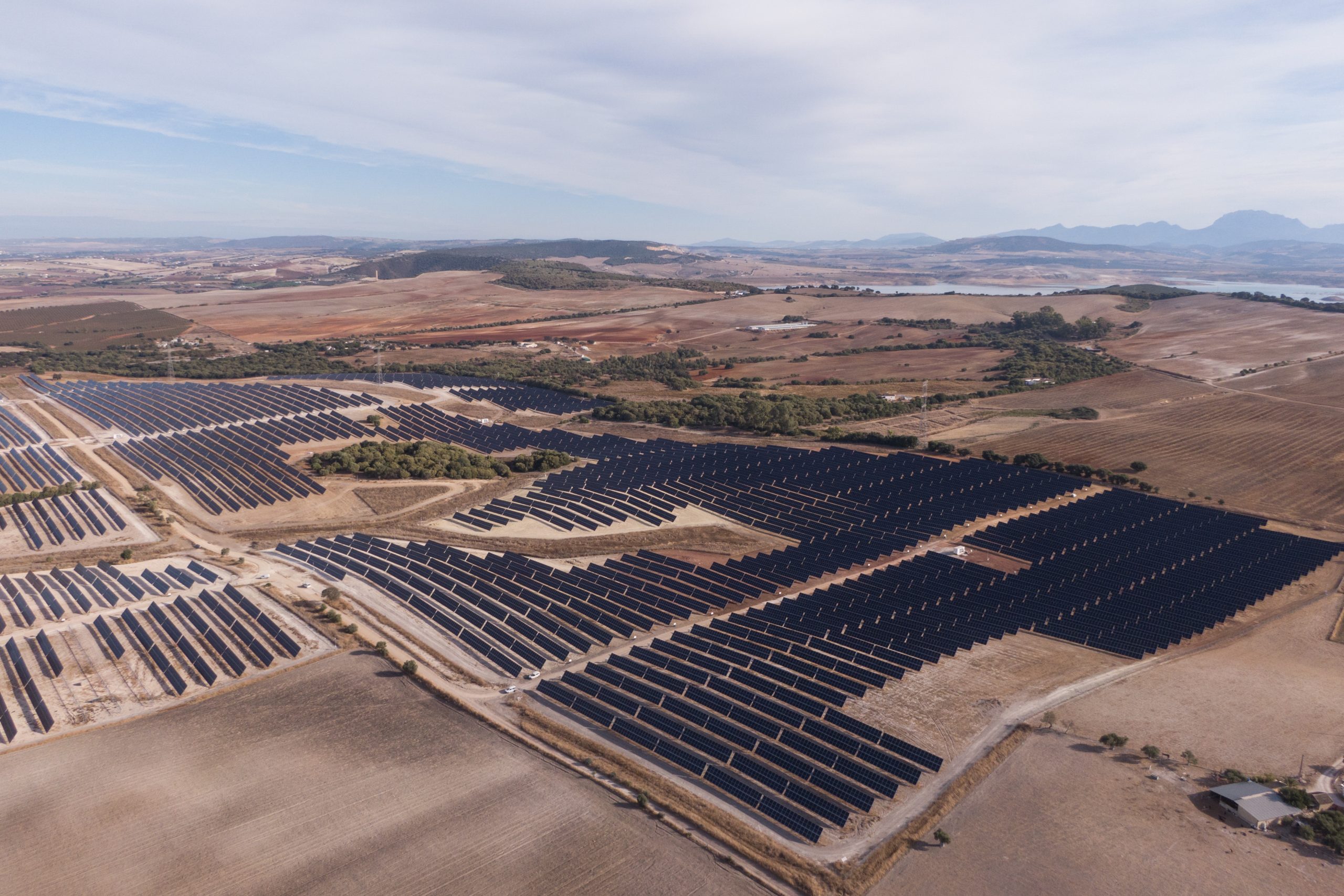 Case study Cádiz Solar Projects
Creating confidence in a complex supply chain
InfraRed is the investment manager of a UK-listed diversified renewables investment company. In 2021, as the investment manager, we acquired four solar PV sites located in Cádiz, Spain – further diversifying the company's portfolio of renewables infrastructure. To ensure that supply chains met our sustainability standards, thorough due diligence was essential.
Investment
In September 2021, as the investment manager of this listed renewables investment company, we acquired four solar PV sites in the province of Cádiz, Spain. This added further technological and geographical diversification to its renewables portfolio. 
The south of Spain has strong solar resource, meaning that projects in the region can be built on an unsubsidised basis. This provides the opportunity for diversifying regulatory, weather resource, and power price risks for the listed renewables company. 
The Cadiz solar projects are now operational, following completion of construction in Q1 2023. This landmark investment for the company, its first in the Iberian region, will provide 234 MW capacity – generating enough clean electricity to power 120,000 homes and offset 160,000 tonnes of carbon emissions a year*. 
The sites were acquired from Norwegian utility company Statkraft – who we partnered with to construct the projects. Working with a strong counterparty not only de-risked construction, but also helped us to secure greater visibility of the supply chain – which was of particular importance for this project.  
* Based on average regional household electricity consumption figures and the IFI Approach to GHG Accounting for Renewable Energy.
Initial investment

2021

Theme

Energy Transition & Renewables

Strategy

Income

Country

Spain Cádiz Solar Projects Key statistics
234

Megawatts capacity

120K

homes a year to be powered

160K

tonnes of carbon avoided annually
Impact
The high level of due diligence undertaken during this acquisition is testament to InfraRed's commitment to sustainability, and our experience in integrating ESG considerations into the investment process. 
There are many challenges associated with the supply chain of solar panel manufacturing, including verifying the origin of solar panels and ensuring that the polysilicon used in production is responsibly sourced. We worked closely with the investment and construction partner Statkraft – a company that shares our values – to undertake this process. 
InfraRed has adapted its investment processes over time – taking increased responsibility for ESG impacts across our extended supplier chains. We continually review all relevant legislation and government policy developments, engaging with industry bodies to understand and inform our practices. Our due diligence process involves various stages: 
Negative Screening

– checking against our investment company's Investment Policy and InfraRed's exclusion list to identify known contraventions 

 

Deal Screening

– conducting public data searches to identify sustainability breaches / incidents and highlighting ESG 'red flags' to inform detailed due diligence

 

Due Diligence

– carrying out enhanced assessment of our subcontractors and their suppliers, including reviewing codes of conduct against internationally recognised standards which allows us to look wider and deeper than ever before. 

 

InfraRed may also seek to conduct on-site tracing of components to factories and locations used in the development of clean energy technology – as we did for this transaction. A traceability audit would typically be completed by a third party and includes desktop documentation review as well as physical site inspections of the factories used in the production of the project materials. 
In practice, there may be several restrictions to conducting these on-site inspections depending on the jurisdiction. In these instances, we would work with the main contractor to find alternative solutions to reduce the risks of human rights impacts, such as avoiding supply chains in high-risk locations. 
We understand that we cannot always eliminate risks given the lack of transparency across renewable energy supply chains, however we recognise we have an important role to play. In collaboration with our partners, InfraRed strives to increase transparency and positively influence behaviours across our entire portfolio on a project-by-project basis, which in turn will lead to improvement across the industry.  
* Based on average regional household electricity consumption figures and the IFI Approach to GHG Accounting for Renewable Energy