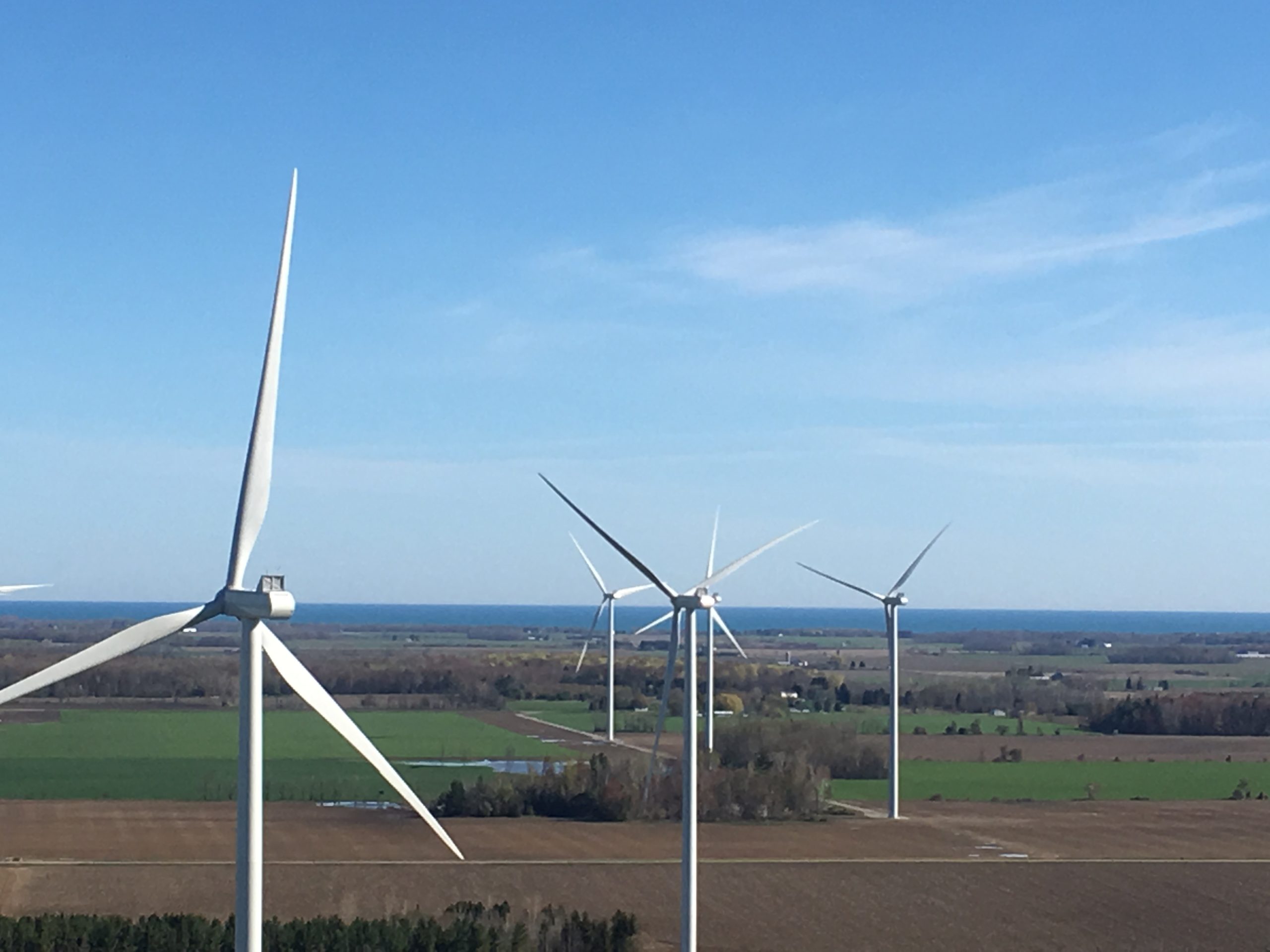 Case study US Onshore Wind
Powering the North American energy transition
With wind power generating almost half of all renewable energy in the US – InfraRed has made significant investments in onshore wind farms as part of its North American energy transition strategy.
Investment
In December 2022, InfraRed acquired a 49% stake in three wind farms in the US – Odell (Minnesota), Deerfield (Michigan), and Sugar Creek (Illinois) – and an 80% stake in Blue Hill (Saskatchewan, Canada). Combined, these investments represent 726 MW of gross capacity. This follows a similar investment in early 2022 where InfraRed acquired 49% of the equity in a portfolio of two wind projects and one solar project totalling 665 MW capacity. 
As the wind farms are already operational, they will immediately generate cash yield, benefitting from long-term contracted revenue with strong counterparties. These investments also benefit from long-term operational & maintenance (O&M) agreements with top-tier wind turbine suppliers (Vestas and Siemens Gamesa) – significantly de-risking operations.  
Through the transaction InfraRed has also established a strategic relationship with Algonquin, a global leader in renewable energy – which will continue to act as operator of the assets and has strong governance and controls embedded in their processes. 
Initial investment

2022

Theme

Energy Transition & Renewables

Strategy

Income

Country

US Key statistics
397

Megawatts net capacity

350k

homes' energy use for one year*

1.8m

metric tonnes of CO2 avoided per year*
Impact
The location and status of these assets is a good example of our approach to portfolio construction in the North American market.  
Wind power is the largest source of renewable energy in the US, generating almost half of the total clean power output between February 2020 and February 2021, according to the EIA. And between 2020 and 2021, installations across the US increased capacity by 30%. By leveraging our sector expertise and undertaking thorough research into relevant power markets and key value drivers, we identified the location of these projects as target destinations, supported with potential repowering opportunities.
Additionally – in line with our overall cautious approach to financial structuring and income resiliency – the projects portfolio is largely equity funded providing attractive cash flows and opportunities for future leverage, if appropriate. 

"These assets fit perfectly into our investment approach to the energy transition. They benefit from being long-term contracted with the result of de-risked revenue streams, alongside their geographic diversification. In Algonquin we have found another excellent partner, as we look to foster and grow our position in energy transition sectors in North America."
* Estimations are based on the EPA AVERT Tool using 2022 net generation data – https://www.epa.gov/avert